Posted by Pure E-Liquids on 15th Feb 2019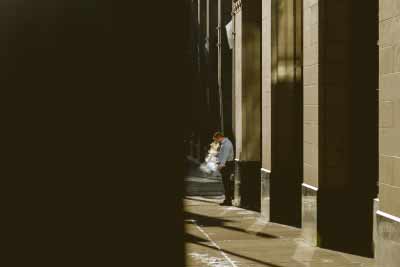 When you buy a vape mod adorned with the Innokin brand, you can have faith that you are getting thorough quality. That's because Innokin has long established itself as one of the leading vape mod brands.
This of course applies to the Innokin Proton 235W vape mod. You can pick up the mod as part of one of two kits here at Pure E-Liquids: The Scion II kit or the Plex kit. Still, whichever kit you opt for, how would it fare in reliability? It's a subject that we have thoroughly investigated.
How do you control the Innokin Proton vape mod?
As you grip the Innokin Proton mod in your hands for the first time, various features on that device could especially rapidly reach your notice. These features include the full-colour TFT display, as well as the mini-joystick with which you can quickly jump between the different on-screen options.
That joystick certainly offers something different to alternative box mods – and you will be pleased to learn that using it is a breeze. In a review of the Innokin Proton 235W, the writer attests: "The usual up and down buttons you find on mods have been replaced with a joystick for easier and more natural use, allowing you to flick through the menu as you like."
How do you switch on this mod?
You only have to hit the fire button on the device casing's side to spark it instantly into life – and there's an impressive amount of power under the hood. Still, it's not just a matter of power, but also how you use it...
What are the main differences between the Scion II and Plex kits?
Where the Scion II and Plex kits most noticeably differ is in the included tanks. You might have previously used the Scion II tank in another context, but whether you have used it with Innokin's new Plex coil – a mesh oil offering a larger heating surface – is a different matter.
That coil is indeed included in the Scion II kit – and Innokin's claim of improved flavours as a result of this coil has been backed up by critics' experiences of using it. Another manufacturer claim met by the coil is that of lasting three times longer than a regular coil.
We can attribute this expanded lifespan to the coil's particular construction, and it bodes well for the flavours, which significantly outlast what a standard coil could afford. You can also expect the wick to preserve its composure to an incredible standard akin to that of the coil.
The Scion II kit is the 'original' Proton kit; the Plex kit is a newer iteration, and so-called as it comes with what is known as the Plex tank. That tank is an especially powerful incentive to choose this kit, as the tank is "definitely an improvement when it comes to what it can do."
How intuitive is the Innokin Proton kit to use?
We will assume, as is likely, that you are not exactly accustomed to using a joystick to control a vape mod. You may therefore feel a degree of reticence about switching to one with the Innokin Proton, but you should rest assured that it's surprisingly easy to get up to speed with it.
With this joystick, you can adjust the wattage – although, before cementing an adjustment, it's necessary to press that joystick in a particular direction before holding it to activate the option.
You can pretty quickly move through the increments, too. That's largely because those are 0.5W increments; 0.1W increments remain the standard with many other devices. That's peculiar given that you probably wouldn't require such a forensic level of control in the first place.
Another reason for the ease of skimming through the wattage options is that, by simply holding down the joystick, you can scroll through the options much more quickly than usual.
What should you do if your Proton starts leaking?
We have a range of tips available to prevent leaking in all devices. This is why we advise that, after buying an Innokin Proton kit through the Pure E-Liquids website, you take note of the 'Leak Free Vaping' section on the product page. The information in this section could prove hugely useful in your efforts to rectify problematic leakage from the device.