Posted by Pure E-Liquids on 31st Jul 2018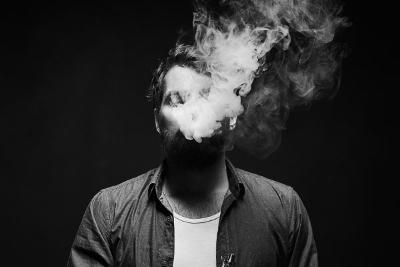 What is Cloud Chasing?
Cloud chasing is the art of exhaling massive plumes of vapour from an e-cigarette. It's also known as stunt vaping. Many vapers have embraced cloud chasing as a more exciting way to vape – so much so, that is has become a sport, with people across the globe entering serious competitions to produce the thickest vapour. And these are certainly worth winning with cash prizes and free vaping gear often up for grabs. Read on to discover how to cloud chase and some tricks and tips you'll need to set you off on your new vape journey:
Becoming a Cloud Chaser
We do recommend that you have several years of experience with vape devices and a good understanding of battery life and ohm's law, before you take on this new form of vaping.
Ohms Law is used to determine the current, voltage and resistance in any circuit. A personal vaporiser is a circuit in itself.
There are a few more things to consider if you want to get into this new trend and it all boils down to the gear that you have. You probably need a bigger device than a small e cigarette or shisha pen.
The Necessities to Start Cloud Chasing
The first thing you'll need to ensure that the batteries of your vape pen are durable and of good quality. Always choose a well-known brand such as Panasonic or Sony.
What are the Best E-Liquids for Cloud Chasing?

When choosing your e liquid, make sure you opt for one with a high VG quantity or a VG-dominant blend. This is because these produce the thickest vapour.
What are Best Vape Mod for Cloud Chasing?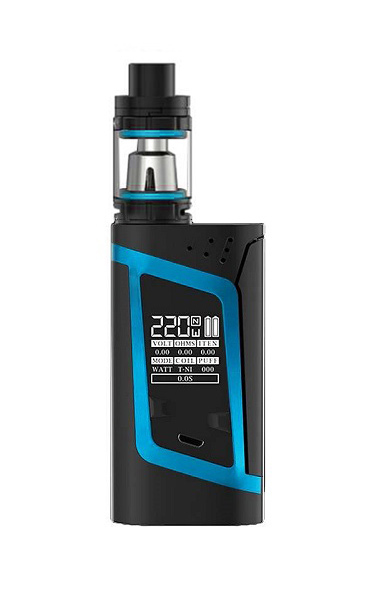 To become a true cloud chaser and enjoy thick fumes of vapour, you need a versatile and high-quality mod.
Basically, the best cloud chasing mod is a mechanical one as it has great air flow and connectivity. However, these types of mods are only recommended for seasoned vapers.
To avoid the risk of an exploding device, invest in a mod that supports the low resistance of your coil builds. There are two types: regulated and mechanical mods.
SMOK Alien is arguably the best vape mod for clouds.
What the Best Atomisers?
Most cloud chasers prefer using RDAs (rebuildable dripping atomisers) for maximum vapour production. These are used for dripping e liquid onto coils that you have fitted yourself.
Every build can affect vapour production but generally, the lower the air resistance, the denser vapour clouds are formed.
Sub-Ohm Kits
We would always suggest that people who are newer to vaping try a sub ohm tank to start cloud chasing. The Smok Morph 219 is an ideal kit to try out, it is reliable and good value.
Here at Pure E-Liquids, we love the SMOK TVF 12 Prince tank for its excellent e-liquid capacity and the huge amounts of clouds it produces.
How to Wick Your Coil
The last element for your set-up is the wicking, which requires a lot of trial and error. You can wick your low resistance coils in loads of different ways, and as long as you provide sufficient airflow, as previously described, any of them could be perfect for you.
But a good mix of resistance and airflow is essential with these devices, as too much air resistance can thin out the vapour produced.
Vaping Techniques for Big Clouds
As with everything a bad workman blames his tools, but technique is just as important as the equipment you use! Even the way you hold your posture can affect how good you are at producing clouds. You also need excellent techniques for inhaling and exhaling.
And always remember – even if practise does make perfect, some people are just born with greater lung capacity than others!