Posted by Pure E-Liquids on 28th Feb 2023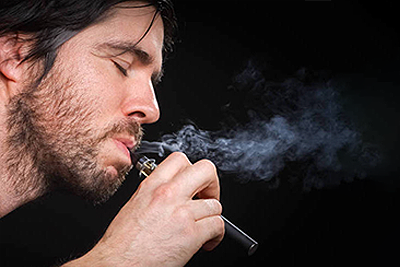 As the number of vapers continues to grow (3.2 million stated in the most recent Public Health England report), so does the amount of e-liquids available in stores and online. When you compare cigarettes to vaping, there is no doubt the latter gives you many more flavours of e-liquid to enjoy. While cigarettes offer tobacco as the only option, with e-cigarettes you can get a range of flavours from fruit sensations to cool mint vapes, as well as classic tobacco flavours. And the flavour will change depending on the vaping style you prefer. So for example, if you seek a warmer vape and sweeter flavour, opt for a higher VG vape to inhale directly into the lungs. This will create bigger clouds. Meanwhile, a low VG and high PG e-liquid will produce the best natural flavour from your chosen e-liquid flavour at a cooler temperature as there will be less wattage. Below we summarise the best vape flavours 2023 has to offer in both styles.
What are the Best Vape Flavours for Different Styles?
Best Vape Flavours for Beginners (MTL)
We start with a popular range of e-liquids in a variety of different nicotine strengths from 1.8% (18mg) down to zero nicotine. With the Platinum collection, you have 15 different flavours to pick from to satisfy any taste buds. The most popular of all without a doubt is the iconic Red Tobacco. This flavour gives you an experience that's similar to smoking without the nasty aftereffects. No uncomfortable scratching sensation on the throat and a smooth amount of vapour that's not too big in volume. It's the ideal mouth-to-lung experience that's mild enough and creates a smoother transition from smoking to vaping. A fantastic option for those who want to only vape tobacco flavours.

Available with an easy-to-use dropper that comfortably slots inside your tank or pod fill port, Platinum vape juice bottles provide safety with a childproof function and are created with pharmaceutical nicotine for optimum intake and satisfaction.
For a few years now we have seen the emergence of the major brand Elf Bar as the dominant force in the disposable market. With a range of fantastic vape flavours, a smooth draw and reliable puff bars, they've delivered great results for those who switched to e-cigarettes. Disposables are the best option for smokers who don't understand the different technical aspects of vaping and just want a simple puff bar to vape on that doesn't need charging. However, it's not as sustainable, which is why Elf Bar has offered a 10ml e-liquid solution with Elfliq. They have recreated some of their favourite flavours and after testing, we've found the Watermelon flavour is by far one of the best available. It's very similar to the Elf Bar 600 version and might even be a stretch better (bear in mind that flavours are subjective - it might work for one person better than another!).

With the Elfliq Watermelon flavour, it's packed with fruity notes, featuring a super strong flavour profile that's strong enough for nic salt enthusiasts. You can purchase 10mg, which suits casual smokers or 20mg which is better for heavy smokers. Because of the smooth nic salt process, they're produced with, it's much easier on the throat than traditional freebase nicotine vape juices. Therefore, you can vape less frequently but still achieve the required strength and nicotine hit you desire. It's not only better for the environment as a refillable in your pod kit but better for your wallet too at an affordable price!
Formerly known as the popular Vype brand, this iconic US-based e-liquid and vape device juggernaut is going through a rebranding to bring you the same great flavours with some welcome new additions, including the new Vuse Crisp Mint. This 10ml bottle containing nicotine in 6mg strength would be a welcome addition to your e-liquid collection. Combining different mint flavours with a Vuse spin on the classic taste, this menthol-flavoured vape juice is ideal if you want a refreshing taste each time you vape. Containing a careful blend of VG and PG, it's ideal for a generous amount of clouds, flavour and throat hit for MTL vaping.
Nyx have the knack for creating excellent e-liquids that meet the demands of the public consumer! Their last idea is to closely mirror the popular disposable vape flavours you know and love. One of our favourites is Blue Razz Lemonade, which is nearly identical to the disposable that's extremely well-liked among vapers with a sweet tooth. Combining the fizzy elements of lemonade with an acidic punch, and the tangy notes of blue raspberries, it's the perfect combination for vaping while out and about. At a bargain price of £3.49 in a mixture of nic salt strengths, you can't go wrong.
Best Vape Flavours for Clouds (DTL)
Expect big clouds and flavour with Raspberry Sherbet from renowned e-liquid brand Double Drip. With a very unique and refreshing blend of raspberry notes, it provides a strong-tasting vape juice for Sub-Ohm enthusiasts. It's a fine example of vape juice production as you can taste the sherbet and it doesn't leave a strong smell after like some e-liquids.

For those who love candy sweets, it will be a great addition to your e-liquid collection! Expect smooth textures with the Double Drip range, where you can also try flavours such as Cherry Cream Soda, Mango Tropic plus Strawberry and Banana Waffle.

This shortfill has a high level of Vegetable Glycerin (VG) at 80%, meaning you can expect large clouds of vapour and some fantastic flavour. Most other shortfill e-liquids have at least 70% VG, which you can find here.
Despite the marvellous fruity flavours and dessert options available to vapers, many still love the classic and rich taste of tobacco. And one of our best sellers for this category that produces large clouds of vapour is Pure Virgina Tobacco from Vsavi. With savoury notes, it's loved by those who seek a high-quality vape juice that's clean and smooth on the throat. Ideal for all-day vaping, it's also tailor-made for those who have any allergies to the Propylene Glycol (PG) ingredient, which is found in most e-liquids. This organic vape juice provides a mellow rich vaping experience time after time.
An instant classic in any e-liquid collection for use at home as a replacement for dessert or as a reliable delicious vape juice on the go, the Lemon Tart shortfill from the innovative brand Dinner Lady is iconic.

Known for their creativity to produce a range of flavours that add a nostalgic value, you don't get more old school than a lemon tart with that meringue pastry kick on the exhale while there is a tangy twist of lemon curd when you inhale. Overall, it's a great experience that leaves you wanting more with such a delightful moorish sensation.
Last but not least, we have the shortfill option from Nyx that's bursting with flavour - Hi-Zen Heisenberg. In recent times we've seen how popular Heisenberg is since Vampire Vape created it, as many brands have replicated the subtle mixture of fruity flavours. In this shortfill, what's great is you get 100ml of sweet vape juice without nicotine.

So it's ideal for those that don't need nicotine as much because they have managed to cut down their levels or didn't smoke much, to begin with. And at the same time experience, a rich vapour that chucks out lots of clouds in a mixed berry format and a cool menthol finish on the exhale. Overall from this vape juice you get the sweetness that's required, a nice refreshing end to the puff and enough juice to easily last the day.
Whether you prefer mouth-to-lung vaping or direct-to-lung, there is something here for everyone. Tangy, sweet or moorish, whichever your palette preference, vaping continues to evolve and change as you make your way through the journey of discovery. That's the beauty of vaping compared to smoking - so many different settings on your vape and e-liquids in your tank that the options and results are flexible, versatile and open to change. For all other e-liquids, you can check out our wide-ranging catalogue of flavours to find your personal favourite.
As the number of vapers continues to grow ( 2.7 million stated in the most recent Public Health England report), so does the amount of e-liquids available in stores and online. For convenience and due to the Covid-19 pandemic, the number of wholesalers selling the most popular vape juices only increases the excitement among e-cigarette users looking to try something new.