How to Get Used to Vaping
Posted by Pure E-Liquids on 30th Sep 2019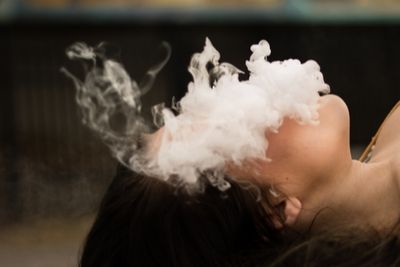 Ready to quit smoking and start vaping? Let's take a look at some top tips to help make the transition from smoker to the vaper as easy as possible, as well as finding out what to expect when you vape for the first time.
Choosing the Right E-Cigarette
Before you even start vaping, you'll need to buy a vaporizer and accompanying e-liquid. While you might think that it may be as straightforward as choosing the first e-cig and e liquid you see, there are a few things to consider. Those first few days of vaping are crucial to whether you successfully manage to become smoke-free or not, which means opting for something that ensures you're satisfied and free from craving cigarettes. Fuss-free, straightforward and capable of curbing any cigarette cravings you'll face, avoid spending money on items that might not suit your needs.
The best kind of device for starting your vaping journey is a simple e-cigarette. Available in a starter pack, Vapour2's Standard Battery comes together with a sample of e-liquid flavours and USB charger. With a fully charged battery, simply screw on the flavoured cartridge, inhale and vape away to experience a nicotine hit as you would a cigarette.
These low-powered e-cigs are the kind of devices that led Public Health England (PHE) to publish evidence saying that e-cigs are a staggering 95% less harmful than smoking.
Choosing a quality device that delivers the satisfying hit of nicotine your body needs to curb your cravings should be high on the agenda. Avoid choosing the first vape pen or cheapest e-cig you see. Do your research and opt for a reputable brand with positive reviews like brands such as Vapour2 or XEO. A well-built device that uses quality components, like that of the Innokin Jem for example, will ultimately be better.
Buy Vapour2 Vape Pen Starter Pack
What is the Best E-liquid?
Again choosing an e-liquid that uses premium ingredients such as VSAVI or Vapour2 will play an important role in your transition from smoker to vaper. Some cheap e-liquids that use poorer quality ingredients may leave a nasty aftertaste, which will have a negative impact on your experience. Choosing an e-liquid that uses natural ingredients is the route to take with this one.
While the flavour of your e-juice will be of personal preference to your palate, choosing the correct concentration of nicotine will be down to what you are used to as a smoker. Available in four nicotine strengths, 1.8% nicotine will be suited to strong cigarette and rolling tobacco smokers, while those who might be used to mild and light cigarettes should opt for strengths of 1.2% to 1.6% respectively.
Vaping for the First Time
Now that you've got your fuss-free e-cig and favoured flavoured e-liquid ready to go, it's time to vape. While the act of vaping is in essence similar to smoking, the way your body reacts and absorbs the vapour compared to smoke will be noticeable the first few times you vape.
You may experience some coughing and wheezing at first, but this is nothing to be worried about – it's simply a matter of your body adjusting to the vapour and will soon pass. If you notice that your mouth and throat have become dry, try to stay hydrated and drink water. Similar to when your lungs absorbed smoke for the first time, this is an initial phase that will pass quickly.
Vaping Effectively
The key to vaping effectively is how you draw the vapour from your e-cig. As a smoker, there is a tendency to take short and hard pulls from the cigarette to get a strong satisfying hit of nicotine. Due to the way your body absorbs the nicotine when you vape, you should instead take a slow, light and long pull of vapour to maximise the amount of nicotine you receive from your vape.