The Best E-Cigarettes to Stop Smoking and Start Vaping With
Posted by Pure E-Liquids on 20th Mar 2020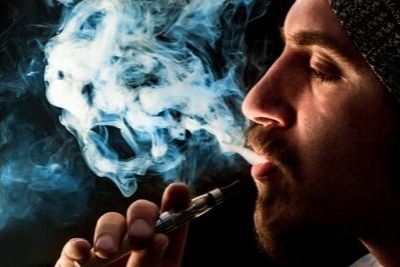 Celebrate smoke-free status and join thousands of fellow smokers across the UK in ceasing from your smoking habits.
Historically, more of a mountain than a molehill to overcome, in recent years vaping has ensured that quitting smoking isn't the great hurdle in once was. Let's take a look at some of the best e-cigarettes that will help you overcome your addiction to cigarettes and to ultimately lead a healthier lifestyle.
Why You Should Start Vaping
We know how difficult the idea of attempting to quit smoking is. It can seem like a daunting task to rid yourself of what might seem like a habit of a lifetime - however, there is hope.
Back in 2015, Public Health England published groundbreaking evidence showing that vaping e-cigarettes was up to a staggering 95% less harmful than smoking tobacco products. Encouragingly for smokers, the same document suggested that by vaping, smokers have the potential to become smoke-free .
There have been many tried and tested methods that smokers have used in the past to quit smoking. From the ill-advised and stressful process of going 'cold turkey' to nicotine patches and gums, success in becoming smoke-free is never a certainty and will also need a certain will-power to get through the worst. While this may have proved a sticking point and stumbling block with smokers' attempts in the past, recent research conducted by a team at Queen Mary University London found vaping to be twice as effective than gums and patches.
By vaping e-juice, it's also possible to become not only smoke-free but nicotine-free too. Available in a variety of nicotine strengths to suit the various needs of smokers, you'll be able to incrementally lower the strength of your e-liquid to the point where eventually, you do not need vape at all.
Six of the Best E-Cigs to Start Vaping With
Simplicity, ease of use, and satisfaction, should be high on the agenda when it comes to choosing your first e-cigarette. Can I vape straight away? Do I need a college degree to function my device? Does the e-liquid taste nice? Is the craving for nicotine satisfied? Does the vape feel like a suitable replacement for cigarettes? All viable questions and all as equally important – the good news is that this can be easily achieved with some simple entry-level e-cigarettes. No need to spend a small fortune, let's take a look at some of the best e-cigarettes to use to stop smoking and start vaping with.
Vapour2 Starter Pack: When it comes to a simple and easy to use device that comes with everything you need to get going straight away, look no further than this starter pack by Vapour2. An affordable e-cig kit, at under £30 this entry-level pack comes with a standard rechargeable e-cigarette battery, USB charger and your choice of 5 flavoured disposable e-cigarette cartridges. Simply screw an e-juice cartridge to the end of a fully charged e-cig battery and vape happy.
Vapour2 EX Series Starter Pack: Similar to the Vapour2 Starter Pack, the EX Series could perhaps be considered it's stronger, big brother. More power, more flavour and a longer-lasting battery, choose an EX Series Cartridge Sampler and find your favourite e-juice flavour to enjoy.
Vapour2 E-Liquid Vape Pen Sampler Pack: For those keen on helping the environment, remove the disposable e-juice cartridges from the equation and choose this Vape Pen Sampler Pack by Vapour2. Using a re-usable tank, you simply need to fill the tank with your choice of flavoured e-liquids before vaping away. Able to be used up to 15 times, that's the equivalent of 15 packs of cigarettes before you need to replace any equipment.
XEO Clearomizer Starter Kit: The German-built XEO Clearomizer is similar in design to the aforementioned devices. Sleek and slender in its shape like a cigarette,the all-black XEO Clearomizer is an elegant e-cig for those who might like to keep their vaping discreet. Using a refillable tank, simply opt for a sample pack of Vapour2's premium quality e-liquid and get to know the various flavours available before settling on a favourite.
XEO VOID Vaporizer: For those with some splash to cash, and perhaps those who are used to smoking a strong cigarette and might be looking for a fuller and more powerful hit of nicotine – the XEO VOID Vaporizer is a great choice for both beginners and more advanced vapers alike. While the previous e-cigarettes mentioned need no buttons to be pressed, the VOID does provide some variable settings to play with – perfect for the mechanically minded out there. The VOID, along with the Innokin Jem, is an ideal starter kit for those wanting something more suited to the vape world.
Time to Stop Smoking
Addicted to the nicotine that's found in tobacco, its no surprise that those who smoke, expose themselves to the subsequent dangers associated with this lethal past time. Did you know that smoking-related deaths account for 16% of adult deaths in the UK? While you might think, that this number is related and confined to the smoking population, even passive smoking can kill. Those who may regularly breathe in second-hand smoke are more than likely to contract the same kind of diseases as smokers, such as heart disease and lung cancer. The risks and dangers that one puts themselves and their loved ones in, every a cigarette is lit are not worth the potential pain than smoking cigarettes causes.
In addition to the potentially fatal consequences of smoking, by quitting today, you can lead a healthier lifestyle free of the toxic carcinogens, carbon monoxide and tar that you breathe in every time you smoke. You'll experience clearer lungs, more energy and all importantly, reduced risk from the many diseases and cancers that smoking causes.
Enough of the nasty stories and onto a fresh start. Free from the noxious tobacco smoke, vaping a nicotine-based e-liquid with an e-cigarette has helped an estimated 3.2 million smokers make the switch from smoking to vaping.
By quitting cigarettes you'll not only immediately improve your health, but your social life and wealth will also reap the benefits too. Instead of the sticky smoke residue that clings to your clothes and hair, you'll smell better. More pleasant to be around, you'll get to spend more time with your friends and family, as well as staying warm and not having to smoke outside in the cold.
With help getting to quit or for more information about vaping and our range of vape products, feel free to contact us.