Posted by Pure E-Liquids on 5th Nov 2021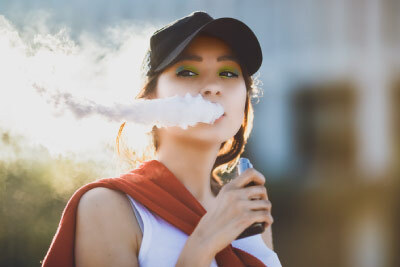 These days, vapers have a massive choice when it comes to which vaporiser they wish to use. They come in many different styles and sizes, with contrasting features. However, one of the key things that varies between models is the wattage.

Essentially, this refers to how much power goes into the vaporiser and it can vary quite considerably. Any device with a coil strength below 1.0 Ohms is classed as a Sub-Ohm vape. This is ideal for cloud chasers and flavour intensity. Paired with a high wattage device, it can work wonders. Meanwhile, anything above 1.0 Ohms uses that higher resistance from a coil to produce smaller vapour clouds and a stronger throat hit, which is often preferred for former smokers.
In terms of devices, at the low end of the scale, you can find vaping pods and pens that carry as little as 10 watts of power. At the high end, you can get vape mods with up to 300 watts of pure vaping power. Each vaper starts with a different preference, with many upping the wattage as they progress in their vaping journey.

We're interested in three things here; what are the highest wattage vaporisers on the market today? Are there any advantages/disadvantages to using a high-watt device compared to lower wattage? And finally, how can you make the most of a higher wattage vape?

These questions and much more will be answered in this blog post as we investigate the vaping scene, explaining the situation which is evolving as more seek high wattage vaporisers. Let's start by looking at the best vape mods 2021 has to offer based on these factors.
The latest in line from the Aegis range and top of our updated list for 2021 is the versatile and stylish Aegis Legend 2, which not only looks fantastic with an impressive 1.08-inch TFT colour screen but fires up to 200W, similar to the Aegis X from GeekVape which features on our list too below. There are a couple of features which we thought highly of, hence it's top billing as the supreme high wattage vaporiser. First of all, we love the combination of the new Z mesh coils and the Z 2021 Sub Ohm tank for cloud chasers and flavour enthusiasts. Together, they perform an excellent job for advanced vapers who want to kick their experience up a notch. This is only enhanced by the top airflow, which helps to prevent any leaks. Like most from the Aegis collection, such as the Aegis Solo and the Aegis Boost, vapers get peace of mind with waterproof, shockproof and dustproof resistance to keep the vape mod in mint condition. With four power modes and dual 18650 battery capabilities, it's the perfect setup for high wattage vaping or adjusting the power down to tailor personally.
VOOPOO's Drag X may be slightly down on the high wattage scale at a max output of 80W but it still comfortably features highly on our top 7 because of its sleek design and large range of coils to maximise performance potential. The trends in the vaping industry are changing all the time as e-cigarette users expect new ways to get their nicotine fix using this cessation tool. With the Drag X, you get the modern pod-mod kit that's comfortable in the hand, easy to use, looks fresh and good to go each time you pick it up and performs admirably. Firing up to 80W seems low in comparison to a 200W vape mod but when it boils down to output, these days many kits chuck out plenty of clouds and hit the sweet spot in terms of flavour at the sub 100W scale. The Drag X is no different - offering vapers the perfect transitional device between mouth to lung and direct to lung depending on preference. It activates in 0.001 seconds, enhanced by the improved Gene TT Chip System while utilising 'Smart' and 'RBA' coil technology.
For sheer power alone this makes the cut. The flexibility from the Innokin Proton Plex Kit is a joy to behold, as you can alter the voltage in increments up to 9V and also change the wattage between six and 235W on the full colour TFT display! Available in a range of colours, plus a two-hole airflow control, the options are endless. Also, because it fits two external 18650 batteries, you can vape at a high wattage consistently without needing to charge up via a cable. Expect amazing results with the 0.13 and 0.15 Ohm coils that go with the Plexus tank, which has dual bottom adjustable airflow.
SMOK is one of the most well-known brands in the vaping world, exceeding each year by providing a wonderful range of devices. Take for example the SMOK Rigel, which features at the top of our list because of the huge 230W power on display. With a fantastic 0.96 inch TFT display and smooth rubber grip, it will impress any vaper and may be the best mod for the year ahead.
Expect huge vapour clouds with the MVP5 Ajax Kit from Innokin, who know how to stand out in a packed market. One dilemma for Sub-Ohm vapers is managing the amount of e-liquid powerful devices consumed. How can you make it last a whole day? Well with the MVP5, that's not an issue because of the huge 5200mAh battery! You can fire up to 120W with this device, alongside several other impressive features such as useful temperature control.
A slick operator, the Aegis X is one in a long line of quality devices from the GeekVape range. A stylish mod that looks and acts the part, you can expect up to 200 watts to enjoy a smooth experience packed with flavour and large cloud production. With dual 18650 batteries, you get long life too, as well as a 2.4 inch OLED screen.
Last on our list of fine additions to your high wattage vaporiser options, we have another dual-purpose pod-mod kit from the big hitters Innokin - the Coolfire Z80! Following on from the popular Coolfire Z50, the Z80 takes it one step further with the 4th gen FØ technology. This gives you two options - either the coil refresh button which keeps your key accessory as fresh as possible before replacing. Alternatively behind door number two, you have 'FO' mode which boosts flavour by sending two alternating currents instead of the typical one that most devices deliver.
Advantages Of A High Wattage Vaporiser
1. Bigger Vape Clouds
The main advantage of a high-watt vape is that you can produce much bigger clouds through selecting the right Sub-Ohm technology, marrying up with the best e-liquids. This is one of the big appeals of vaping and using e-liquids because it's fun to create massive clouds of vapour. Naturally, by having a device with high wattage capabilities, it means the general power output is increased, so the vape clouds are almost supercharged.

Now, this is an interesting point because it's not necessarily seen as an advantage by everyone. There's a term used for people that vape and like to create big clouds, they're called 'cloud chasers'. To them, creating big clouds of vapour is almost like a hobby. So, having a device that can produce massive clouds is a big bonus. But, if you're just a casual vaper, then this can be a disadvantage for you.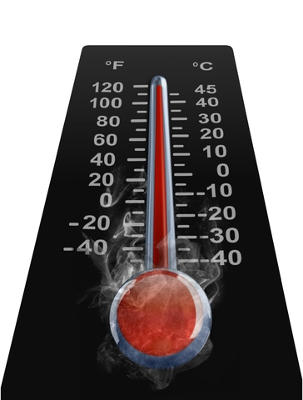 2. Hotter Vapour
Speaking of vapour clouds, another advantage of higher wattage vaporisers is they heat your e-liquid more effectively. This in turn heats the vapour you inhale. Why is this a good thing? Well, it's said that a hotter vapour cloud helps mimic the typical cloud you get when smoking, but with a much larger volume. While the shape of the clouds are different depending on how high your wattage is, the habit remains the same. Anyone that's ever tried to quit smoking knows that the key is replacing all the feelings and familiar cravings.
3. Stronger Flavour
When you use a device with a lot of watts, you're putting so much power into your e-liquids. As mentioned, this heats them up better, which doesn't just produce the heated vape clouds. Alongside this, you also get a more intense flavour. For someone that vapes a lot, investing in high-quality e-liquids is a massive advantage. Too many e-liquids are very tame in their flavouring and you have to look at different ways of trying to create a stronger taste. One example to accomplish this feat is by pairing the e-liquid with the right temperature by altering your wattage. For instance, you'll not want to burn your fruity flavours such as tropical by overheating. The same goes for a menthol taste, keeping it as cool as the flavour to compliment the sensation.

Also, the debate remains about where to store your e-liquid to help boost the flavour. Instead, you don't need to fuss over the best method when the vaping device boasts a powerful wattage. To optimise the flavour, aim for between 80-150W. Selecting the right ratio of Vegetable Glycerine (VG) and Propylene Glycol (PG) is also important. While both are natural substances and dominate your e-liquid, it's the thicker substance of the former that will compliment a stronger powered vape. PG is often the choice of new vapers and former smokers because the consistency is thinner and provides a sharper throat hit. Therefore, a 70/30 VG to PG ratio is a wiser choice. However, some still like a 50/50 ratio to get the best of both worlds, so it really comes down to personal preference. If you seek larger clouds and stronger flavours, anything above 70% VG will ensure a smooth experience and excellent option for cloud chasing, providing it matches the coil resistance.
Disadvantages Of A High Wattage Vaporiser
1. Bad Battery Life
Possibly the biggest disadvantage of high wattage vaporisers is how badly they drain your battery. Now, most of them are equipped with very large battery cells, with the most powerful options having four cells each. This may seem like you're getting a better battery life because you have four cells, but the reality is that a high wattage drains the power so quickly.

It's pretty much the same as anything that's battery-powered; the more energy and power you expend, the quicker the battery runs out.
2. More Expensive Than Lower Wattage Vaporisers
The real costliness comes when you look at how quickly they burn through e-liquids. Yes, you will get a stronger flavour, but this comes with consequences. For one, using so much power will make the e-liquid burn quicker and last nowhere near as long as in a lower wattage model. Secondly, the fact the flavour is a lot better can sometimes be a bad thing. It makes you want to keep sucking up the vapour, which means you quickly use way more e-liquid than you first intended. In essence; you become addicted to the taste!
3. Bulkier And Harder To Carry Around
To increase the wattage in a vape mod device or powerful vaporiser, you'll need more batteries which take up more space. Also, they are often equipped with a bigger tank to support the larger amount of e-liquid you'll consume with bigger clouds. Therefore, many people struggle to carry these devices around in their pockets because of how big they are. This means they're not ideal for everyday people that vape in public.
4. It Can Burn Your Coils
For newbies, coils can be a complicated topic. Which material do you go for? Kanthal, mesh and ceramic all seem the same but they each provide a different purpose. For a quality Sub-Ohm experience, you'll need to consider multiple factors, which is where our trusty guide to coils comes in handy. Regarding high wattage devices, just be careful not to set the wattage too high suddenly. Too much heat regularly may be awesome initially in terms of flavour, but could quickly burn, even if using a new coil. You can learn about priming your coil and avoiding that burnt taste here.
Is Sub-Ohm Vaping Better?
What we love about the vaping industry is the wide variety of innovators creating some fantastic devices. With Sub-Ohm vaping, you can often tinker with your box mod vape features to activate the best experience. It's often an ideal upgrade for advanced vapers who seek an enhanced draw from each vapour. However, Sub-Ohm vapes are not for everyone. While you can increase the volume and size of the clouds you exhale, it comes at a price. Sub-Ohm vaping can work, but only if done right.

A handy advantage with a vape mod classed in the 'Sub-Ohm category' is you often have the option of an adjustable airflow on most devices. Therefore, you can open or close the air holes to create more or less heat based on your preference for the ideal vape.
Sub-Ohm Vaping - Safe Or Dangerous?
When you decide to up your game by opting for a more advanced vaping kit, the wattage typically increases meaning you have more power to play with. This is great for altering the performance for a personalised experience, but is it safe or dangerous?

Vaping mods in general are safe. However, the main risk is whether you feel comfortable using a higher watts device. Vaping at a high wattage creates more current through increased voltage, changing the coil resistance in the process. This may be the difference between a satisfactory vape and a great taste. What's also good about Sub-Ohm vaping is the ability to alter the heat of your coils through features such as temperature control and adjustable airflow. This can help to prolong the life of your coil, keeping it from burning while preventing any health risks when vaping. You don't want to Sub-Ohm vape at too low a wattage, otherwise your vape will lack taste. What's we love about mod devices is the greater level of protection you get with advanced kits. This often features such as:
Heat protection
Circuit protection
Waterproof and/or shockproof designs
Verdict - Yes or No to High Powered Devices?
As we've just explained, there are many pros and cons to high wattage vaporisers. In reality, we've found certain types of vaper benefit from these. For example, you have the 'cloud chasers' that are really intent on creating the biggest vapour clouds possible.

Furthermore, as we touched upon earlier, the high wattage devices can be good for people that are trying to quit smoking. Some people struggle to go from smoking to vaping right away - they still have certain cravings. When you use the extra power from these devices, you get the same hot sensation as tobacco cigarettes. This makes your brain think you're smoking, preventing your cravings, and helping you quit completely.

The best method is to find the right e-liquid flavour to compliment your high powered device. With more watts, you can increase the taste and cloud production simultaneously. Why not try shortfills, where you can vape a 50ml bottle featuring your favourite flavour, adding a drop or two of nicotine if you wish. This helps the vaper discover the perfect blend.

Here at Pure E-Liquids, we have a wide range of high wattage vaporisers, in addition to those listed above, which are available for advanced vapers seeking bigger clouds. Plus, there's the added benefit of a warmer vapour on the throat and stronger flavour. To do this we advise going up in small wattage increments gradually to find the sweet spot you desire. It can even work for intermediate vapers looking to take the next bold step or even beginners who just want to try something completely different from smoking. However, bear in mind it's a much thicker substance you inhale and will consume more battery. Whatever your decision, rest assured we are here to help with any questions you may have.
These days, vapers have a massive choice when it comes to which vaporiser they wish to use. They come in many different styles and sizes, with contrasting features.