The Highest Wattage Vaporizer
Posted by Pure E Liquids Customer Service on 22nd May 2018
These days, vapers have a massive choice when it comes to what vaporizer they wish to use. They come in many different styles and varieties, with contrasting features, and so on. Amongst all the different features, one of the key things that can change from model to model is the wattage. Essentially, this refers to how much power goes into the vaporizer, and it can vary quite considerably. At the low end of the scale, you can find vaporizers that carry as little as 10 watts of power. At the high end, you can get over 200 watts of pure vaping power.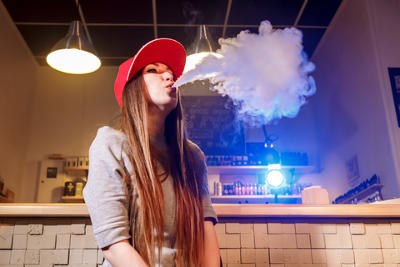 We're interested in three things here; what are the highest wattage vaporizers on the market today? Are there any advantages/disadvantages to using a high-watt device compared to lower wattage ones? And finally, why are more and more vapers seemingly looking for the high powered devices?
All three of these questions will be answered in this blog post as we investigate the vaping scene to see what's what. First up, the highest wattage vaporizers you can buy right now.
The Highest Wattage Vaporizers On The Market
All of the highest wattage vaporizers are pretty much modded versions of existing versions. They've been fitted with modified power kits to help generate double, triple, sometimes even ten times, the power. Through our research we've found that the top vaporizers on the market all seem to have around 300W of power - some have a little bit less, some a little bit more - but the general consensus is that 300 is the wattage to aim for.
Bearing that in mind, here are the highest wattage vaporizers we found for sale right now:
SMOK Alien 220W
SMOK is one of the most well-known brands in the vaping world, and they'll feature again on this list. The first model we've picked out has 220W of power, providing a very strong vape. It's not as powerful as some of the others on this list, but it's a good example of a high wattage vaporizer that's available for a decent price.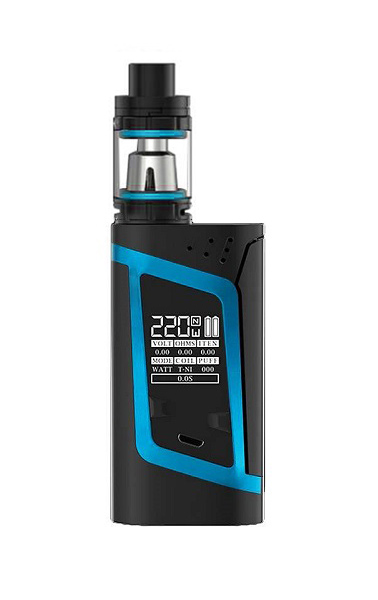 Wismec Reuleaux RX Gen 3
This next vaporizer is extremely popular due to its size. You get a whopping 300W of power here, all in a neat little package that comfortably fits in your pocket. When compared to the other products we've looked at, it's clear that this is the smallest of the bunch. However, it more than stands up to the power test.
iJoy Maxo Zenith
The iJoy Maxo Zenith is a bit of a beast. It comes with side vents, which is already an indication of how much power this product possesses. Perhaps somewhat surprisingly - given the size difference - it still only boasts a max output of 300W. Well, we say 'only' this is still an abnormal amount of power, and the size of the device means it comes with lots of other features too.
iJoy Maxo Quad
Next, we have another product from iJoy Maxo, and this one builds on the power in the Zenith. With the Quad, you have a mightily impressive 315W of power. Wondering how it got its name? Well, this comes from the four battery cells inside the device. Combine this with a neat little design, and the fact that it's not exactly heavy, and you have a good all-around vaping device.
SMOK GX 2/4
We said there'd be more SMOK devices on this list and we weren't lying. Now, this is where things start getting very big and powerful. The GX 2/4 has a maximum output of 350W, a full 35W more than the previous highest on this list. What's interesting about this device is that you can decide how much power you want to use. It comes with four battery cells, but you can switch to just two by altering the settings. Even when using the two battery cells you still get a max output of 220W, which is mightily impressive.
Sigelei Snow Wolf 365
If you think the 365 stands for 365 days in a year, then you're wrong. Here, it's an indication of the wattage lying inside this vaporizer. It produces a maximum output that exceeds the benchmark 300W, taking it all the way to 365W. You'd expect this to be a very big and bulky device, given that it contains so much power and four battery cells. Well, it's not exactly slim, but it's certainly very stylish. We found that a lot of people use this as their daily device because it looks so good. Not only that, but it can also be used with two battery cells instead of one, and you get 220W if you do that.
It's important to note that all of these products have a freakish amount of power. As we conducted our investigation into the highest wattage vaporizers, we found that general ones have well under 100W as their maximum output. So, these newly modded vaporizers are producing pretty much three times that power at the very least.
The Advantages/Disadvantages Of High Wattage Vaporizer:
After looking at all of the most powerful vaporizers on the market, we soon learned that there were many advantages/disadvantages of owning and using a product like this. Here are the main things we found:
Bigger Vape Clouds
The main advantage of a high-watt vape is that you can produce much bigger clouds. This is one of the big appeals of vaping and using e-liquids because it's fun to create massive clouds of vapour. Naturally, buy having a device with a lot of watts, it means the general power output is increased, so the vape clouds are almost supercharged.
Now, this is an interesting point because it's not necessarily seen as an advantage by everyone. There's a term used for people that vape and like to create big clouds, they're called 'cloud chasers'. To them, creating big clouds of vapour is almost like a hobby. So, having a device that can produce massive clouds is a big bonus. But, if you're just a casual vaper, then this can be a disadvantage for you. It's highly unlikely you can vape in public places like beer gardens or outdoor areas in restaurants if you're producing huge clouds. As such, depending on what type of person you are, this is either an advantage or disadvantage.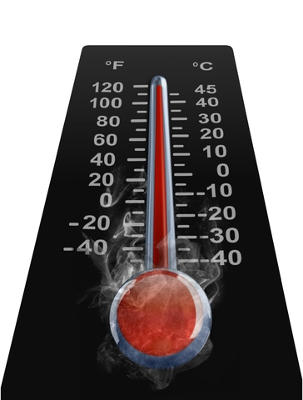 Hotter Vapour
Speaking of vapour clouds, another advantage of higher wattage vaporizers is that they heat up your e-liquid more effectively. This means you then get a hotter vapour as well. Why is this a good thing? Well, it's said that a hotter vapour cloud helps mimic the typical cloud you get when smoking. Consequently, it's a great way of helping people quit their bad smoking habits by making their vaporizer feel more like a cigarette. Anyone that's ever tried to quit smoking knows that the key is replacing all the feelings and things you're used to and crave.
Stronger Flavour
When you look at the two things we've mentioned above, it still doesn't really explain why so many people are using high wattage vaporizers. But, this third advantage does make things clearer. You see, when you use a device with a lot of watts, you're putting so much power into your e-liquids. As mentioned, this heats them up better, which doesn't just produce the heated vape clouds. Alongside this, you also get a more intense flavour. For someone that vapes a lot, and spends a lot of money on e-liquids, this is a massive advantage. Too many e-liquids are very tame in their flavouring, and you have to look at different ways of trying to create a stronger taste. Some people argue that putting your e-liquids in the fridge is a good way to do this, while others say putting them in a warm place has the same effect.
Either way, both of these ideas aren't great. You don't really want to store your precious e-liquids in random places that anyone can get to. But, if you have a high wattage vaporizer, then you get the intense flavour without all this effort. It makes vaping more enjoyable, but it also makes it feel like it's worth the money. There's nothing worse than spending money on an e-liquid, and then finding out it barely tastes of anything!
Bad Battery Life
Possibly the biggest disadvantage of these vaporizers is how badly they drain your battery. Now, most of them are equipped with very large battery cells, with the most powerful options having four cells each. This may seem like you're getting a better battery life because you have four cells, but the reality is that a high wattage drains the power so quickly.
It's pretty much the same as anything that's battery powered; the more energy and power you expend, the quicker the battery runs out.
More Expensive Than Lower Wattage Vaporizers
This was something we thought about from the beginning of our investigation; would a higher wattage device be more expensive than a lower wattage one? The answer is a resounding yes. To start, the actual vaping kits are more costly because they tend to be packed full of more hardware. Plus, it seems to be a general rule that the more watts you have, the more expensive your vaporizer will be. Having said that, it's not like they're way overpriced and out of your budget, they're just more expensive than most lower wattage models.
The real costliness comes when you look at how quickly they burn through e-liquids. Yes, you will get a stronger flavour, but this comes with consequences. For one, using so much power will make the e-liquid burn quicker and last nowhere near as long as in a lower wattage model. Secondly, the fact the flavour is a lot better can sometimes be a bad thing. It makes you want to keep sucking up the vapour, which means you quickly use way more e-liquid than you first intended. In essence; you become addicted to the taste!
Bulkier And Harder To Carry Around
Finally, most of the high wattage devices are a lot bigger and bulkier than lower wattage ones. Again, this is because of the additional hardware. Sure, four battery cells are great for providing power, but they take up a lot of room. Therefore, many people struggle to carry these devices around in their pockets because of how big they are. This means they're not ideal for everyday people that vape in public.
So, Why Do Vapers Want These High Powered Devices?
As we've just explained, there are many pros and cons to high wattage vaporizers. When you take a look at everything we just went through, it makes you wonder why vapers are so keen to have these high powered devices?
In reality, we've found certain types of vaper benefit from these. For example, you have the 'cloud chasers' that are really intent on creating the biggest vapour clouds possible. This may sound strange to some people, but to others, it's a big thing. Many vapers get together with their friends and like to sit around blowing clouds and just having a good time. They don't use them every day, they just get them out when they're at home or having a party with their friends.
Furthermore, as we touched upon earlier, the high wattage devices can be good for people that are trying to quit smoking. It's a good way to make the first step a lot easier to get over. Some people struggle to go from smoking to vaping right away - they still have certain cravings. When you use the extra power from these devices, you get the same hot sensation as tobacco cigarettes. This makes your brain think you're smoking, preventing your cravings, and helping you quit completely.
So, all in all, there are plenty of high wattage vaporizers on the market today. Some of them provide a power output that well exceeds 300W! All this power is incredibly tempting, particularly for cloud chasers. Mainly, these vaporizers have become a source of fun, and it certainly seems like the trend will move towards increasing the wattage as much as possible. Here at Pure-Eliquids we have a wide range of high wattage vapourisers available for those advanced vapers out there who want bigger Vape Clouds, Hotter Vapour and Stronger Flavour.