100% VG e-Liquid - The Basics
An alternative to PG e liquid is VG or Vegetable Glycerin e liquid. VG e liquid is made from vegetable oil. Whilst PG has a thinner consistency and tends to allow for more practical vaping ie. less residue build up on the atomizer etc - VG e-liquid is known to be a thicker and more viscous e-juice which can sometimes clog up cartomizers. In addition VG has had a slightly sweeter taste.
Vapour production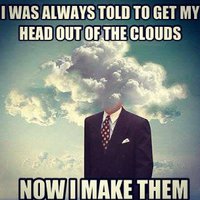 Without any doubt VG e-liquid produces significantly greater vapour than PG e liquids so manufacturers generally provide e liquid mixes of typically 70% PG and 30% VG to ensure a balance between practical vaping, throat hit and vapour production. PG is known to give a greater throat hit than VG e liquid so that generally most vapers will be satisfied with a typical VG/PG mix of e liquid.
Why is VG e-liquid necessary?
There are a small number of people who vape that react to PG based e-liquid and cannot use it. They sometimes get a dry/sore throat called vapers cough. In these circumstances 100% VG e-liquid is a great alternative as it is PG free.
A second group of VG e-liquid users has developed more recently. Here the sole objective is massive vapour production. This group of vapers are known as "Cloud Chasers"
Cloud Chaser E-Liquid.
Some specialist e-liquid manufacturers appear to have now developed 100% VG e-liquid that has a thinner consistency than typical VG e-liquids allowing for a more practical vaping experience using pure VG e liquid. This PG free e-liquid now opens the door for extreme cloud chasers. Cloud Chasers no longer need to mix an element of PG into their e-juice. The result - a practical pure VG e-liquid experience.
This is a cloud chasers dream. Huge vapour production without the practical issues normally associated with using VG e liquid. These specialist manufacturers have also ensured that with correct ingredients it is possible to avoid the "sweet taste", coupled with advancements in e cig and vaporizer technology it is now possible to "find" your exact "sweet spot" VG-vape whilst at the same time "sporting" huge vapour clouds!
Right throat hit, organic tested ingredients and clouds…lots of clouds!