Posted by Pure E-Liquids on 1st Oct 2018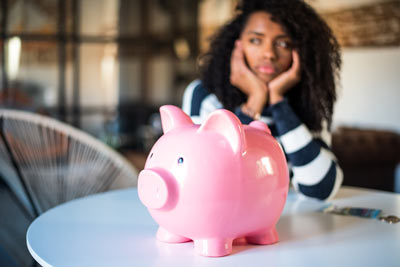 Stoptober is here, heralding scores of smokers, the length and breadth of the country to take up the challenge to stop smoking for 28 days.
Still a smoker? Not sure whether to take up the challenge? Paving the way for a potentially smoke-free future for yourself, aside from the overwhelming health benefits you'll be afforded once you've managed to ditch the cigarettes, a very tangible outcome to a life without tobacco is about to become abundantly clear as your disposable income increases exponentially.
How much money can vaping save me?
The average UK smoker will spend up to £250 a month on cigarettes, which may seem like a somewhat appealing addition to your finances for the future. Depending on how much you smoke you could be looking at a windfall of literally thousands of pounds – smoke a deck of 20 a day and you could be enjoying in excess of over £4,000 a year in savings by stopping to smoke. So what to do with all this extra cash? Let's take a look at some tempting treats you'll be to afford once you've quit smoking.
Treat Yourself by Vaping
Take a Holiday: Something to look forward to is always a great thing to have in life, especially for when times might get tough on your journey to becoming smoke-free. You might find that you have enough extra money to be able to reach that far-flung destination you've dreamt of for so long. Hawaii anyone? We'll see you there! If you already take a holiday, why not take two? Some winter sun never went amiss.
Dine Out More: Whether you're treating your significant other to a date night at the latest hot-spot in town, or simply setting off on a culinary adventure around the country, dining out more and seeing new surroundings will certainly add an extra dimension to your social life.
Learn a New Skill: Always wanted to learn how to whittle a canoe form a single piece of wood, but the cost of the week-long workshop has always felt prohibitive? Weep no more, for whittling or whatever new skill or hobby you decide you want to take up is in reaching distance as the cash begins to stack up from a life without tobacco.
Join the Gym: You may have noticed that you're feeling healthier without the cigarettes. With the surplus money you now find in your possession, why not continue your health kick and sign up to your local gym?
Experience More: Simply put, experiencing life is a pleasurable thing. Why not take a trip on a hot-air balloon, go horse riding on the beach or climb a mountain. The disposable income you'll accrue from not buying tobacco or cigarettes means that these bucket-list-esque activities are more feasible to achieve than you think.
While some may save frugally for future generations, others will enjoy a frivolous reward for achieving one of life's greatest tasks – to stop smoking. We're not saying it's going to be easy, but the reality of more money in your pockets means that should you wish to treat yourself from time to time, you will more than likely have the means to do so, as opposed to the days when you spent all that money on cigarettes and tobacco.
Need help this Stoptober? From e cigarettes to nicotine patches, the campaigns dedicated website to all things to do with quitting smoking is packed with tips and tricks to help you. On your way to becoming smoke-free, e cigarettes are a tool to make use of in order to reduce your nicotine intake gradually so you don't have to go cold turkey and in the mean time you can find a favourite e liquid flavour.
Good luck.